Map of the Ministry of Jesus
(Clickable Map)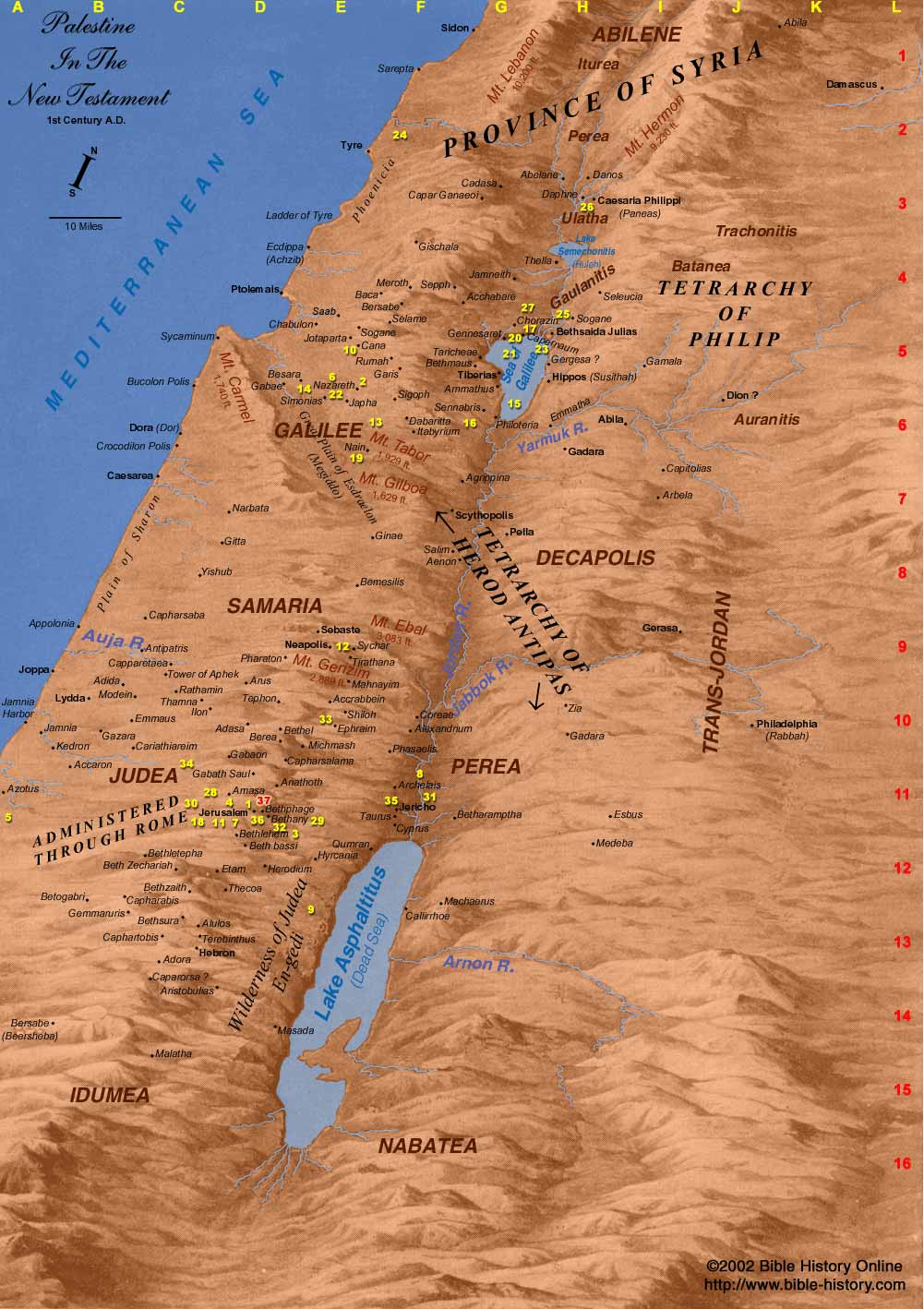 ---
This map shows the places where Jesus walked, taught, and performed miracles. It is a valuable resource for understanding the historical context of his ministry and the geographical setting of the Gospels.
Jesus spent most of his time in the Galilee, Judea, and Samaria regions. He called his disciples from the shores of the Sea of Galilee, delivered the Sermon on the Mount in the Galilee hills, and performed many of his miracles in the villages and towns of the region. Jesus also traveled to Judea, the center of Jewish religious life, where he taught in the Temple and debated with the religious leaders. He also visited Samaria, a region that was considered to be beyond the boundaries of Israel.
This map is a great way to learn more about the life and ministry of Jesus. It is also a valuable resource for Bible study and teaching.
Index of Topics - Map of the Ministry of Jesus
---
C
F
I
L
M
N
O
P
R
V
W