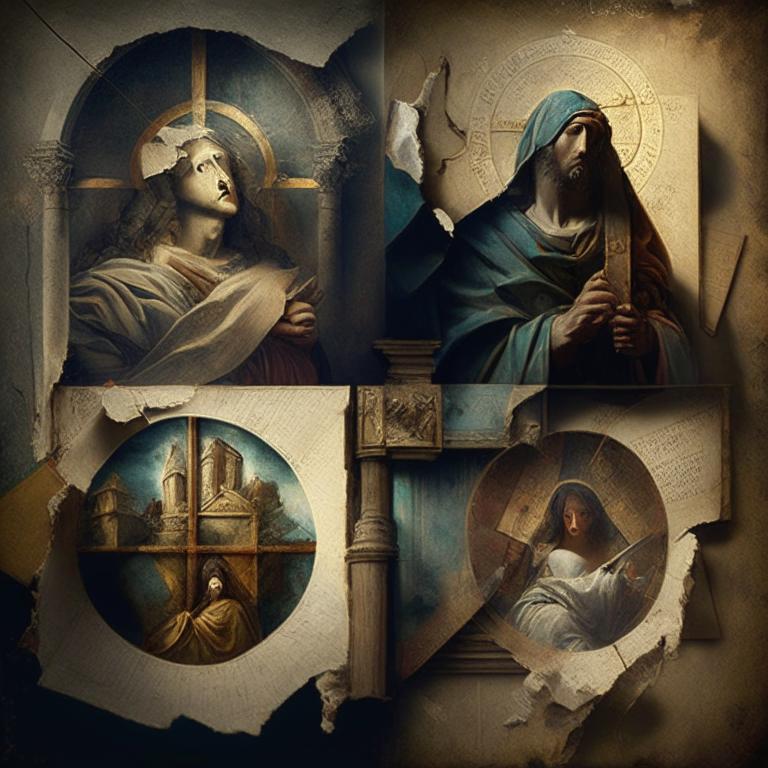 Delve into the captivating realms of ancient history and explore the rich tapestry of human civilization as we embark on an extraordinary journey through time. At Free Bible, we invite you to satiate your curiosity and embark on an enlightening adventure that intertwines the sacred accounts of the Old and New Testaments with the awe-inspiring discoveries unveiled by the diligent spades of archaeologists.
Step into a world where the past comes alive, where the echoes of bygone eras resound through the annals of time. Our website is dedicated to unearthing the eyewitness accounts meticulously recorded in the Bible, offering you a window into the lives, customs, and cultures of those who lived in the ancient world. We harmoniously blend biblical narratives with the enthralling findings of archaeological excavations to provide you with a comprehensive understanding of the stories that have shaped humanity.
Discover how the sands of time have preserved remnants of mighty empires, forgotten cities, and enigmatic artifacts. Join us in celebrating the pioneering spirit of those intrepid explorers who traversed vast distances, overcoming adversities and limitations to unearth the hidden treasures buried beneath the Earth's surface. Through their painstaking efforts, we gain invaluable insights into the diverse societies, traditions, and achievements of our ancestors.
As you navigate our website, you will encounter a wealth of knowledge, meticulously curated to bridge the gap between the sacred texts and the tangible evidence that lies beneath our feet. Immerse yourself in vivid descriptions of ancient landscapes, encounter the untold stories of forgotten heroes and heroines, and unravel the enigmas that continue to captivate scholars and believers alike.
Whether you are a seasoned historian, a curious scholar, or simply an individual with an insatiable appetite for knowledge, Free Bible warmly invites you to embark on this extraordinary expedition. Let us unearth the past together, illuminating the present and empowering our collective understanding of the human journey.
Come, join us in uncovering the mysteries of ancient civilizations and witness the remarkable synergy between the sacred and the secular. We invite you to immerse yourself in the narratives, engage in insightful discussions, and embark on a transformative quest for wisdom and enlightenment.
Welcome to Free Bible, where the stories of the past become the keys to unlocking a brighter future.