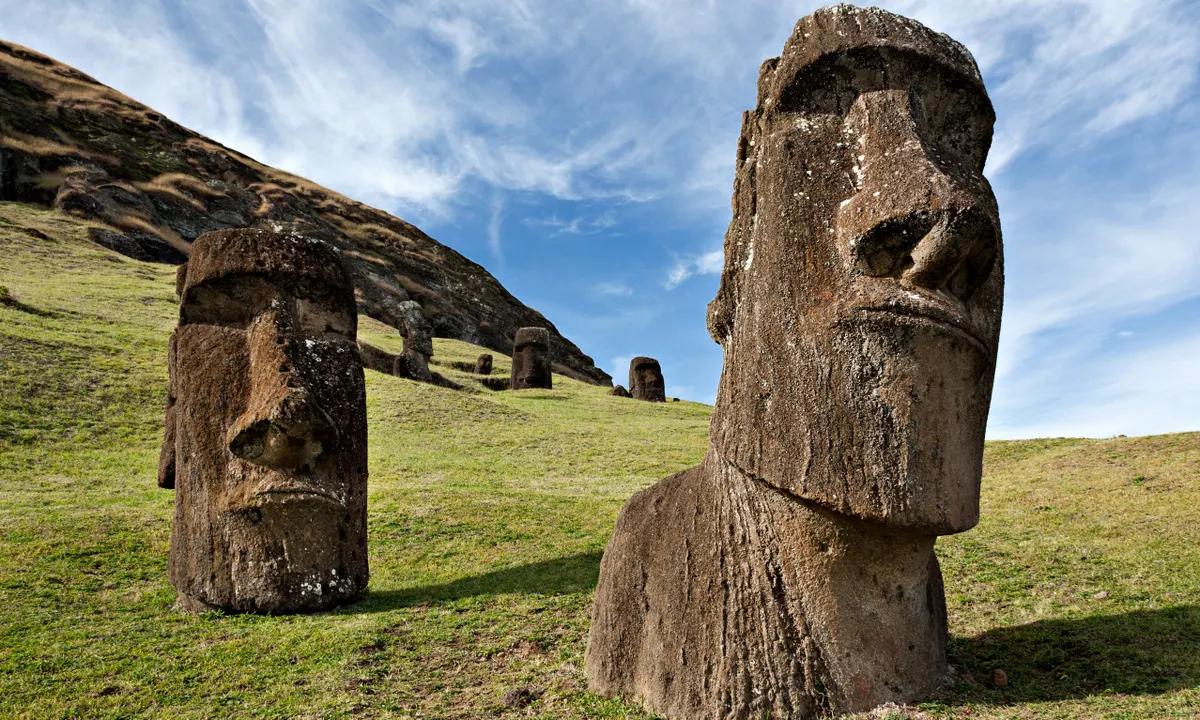 ---
Embark on a captivating journey through time as we explore the enigmatic world of ancient megaliths. In this historical post, we delve into the mysteries surrounding two of the most renowned prehistoric stone monuments: Stonehenge and Avebury. From their colossal stones to their celestial alignments, join us as we unravel the secrets of these awe-inspiring sites and shed light on the ancient cultures that left them as enduring legacies.
Stonehenge: A Monument of Wonder: Delve into the iconic Stonehenge, a UNESCO World Heritage Site and one of the world's most recognizable ancient structures. Discover the sheer magnitude of its towering stones and ponder the purpose behind its construction. Explore the intricate engineering and celestial alignments that have baffled historians and archaeologists for centuries, and delve into the evolving theories regarding its significance.
Avebury: The Largest Stone Circle: Venture to Avebury, a captivating complex of megalithic circles and avenues. Encounter the immense scale of this ancient monument and explore the mysteries that surround it. Witness the massive stones that encircle the village, forming an enigmatic landscape steeped in symbolism and spiritual significance. Gain insights into the rituals and ceremonies that may have taken place within its hallowed grounds.
Megalithic Culture and Symbolism: Uncover the beliefs and cultural significance attributed to megaliths in the ancient world. Explore the theories surrounding their construction, including the alignment with celestial events and their potential role in religious or ceremonial practices. Examine the intricate carvings and markings found on these stones, seeking to understand the messages conveyed by our ancestors across millennia.
Theories and Speculations: Embark on a journey through the various theories proposed to explain the purpose and meaning behind these monumental structures. From astronomical observatories to sacred places of worship, from burial sites to symbols of power, consider the diverse interpretations that have emerged in attempts to decipher the enigma of these ancient megaliths.
Preservation and Continued Exploration: Learn about the ongoing efforts to preserve and study these remarkable sites. Discover the techniques used by archaeologists and researchers to unravel the secrets hidden within the stones. Explore the advancements in technology, such as ground-penetrating radar and laser scanning, that have shed new light on the construction and evolution of these prehistoric monuments.
As we conclude our exploration of Stonehenge and Avebury, we are left in awe of the enduring mysteries and cultural significance embodied by these ancient megaliths. From their awe-inspiring presence to their profound astronomical alignments, these monuments offer glimpses into the spiritual, social, and technological achievements of our ancestors. Join us in uncovering the secrets of these ancient sites, as we continue to unravel the tapestry of human history, one stone at a time.