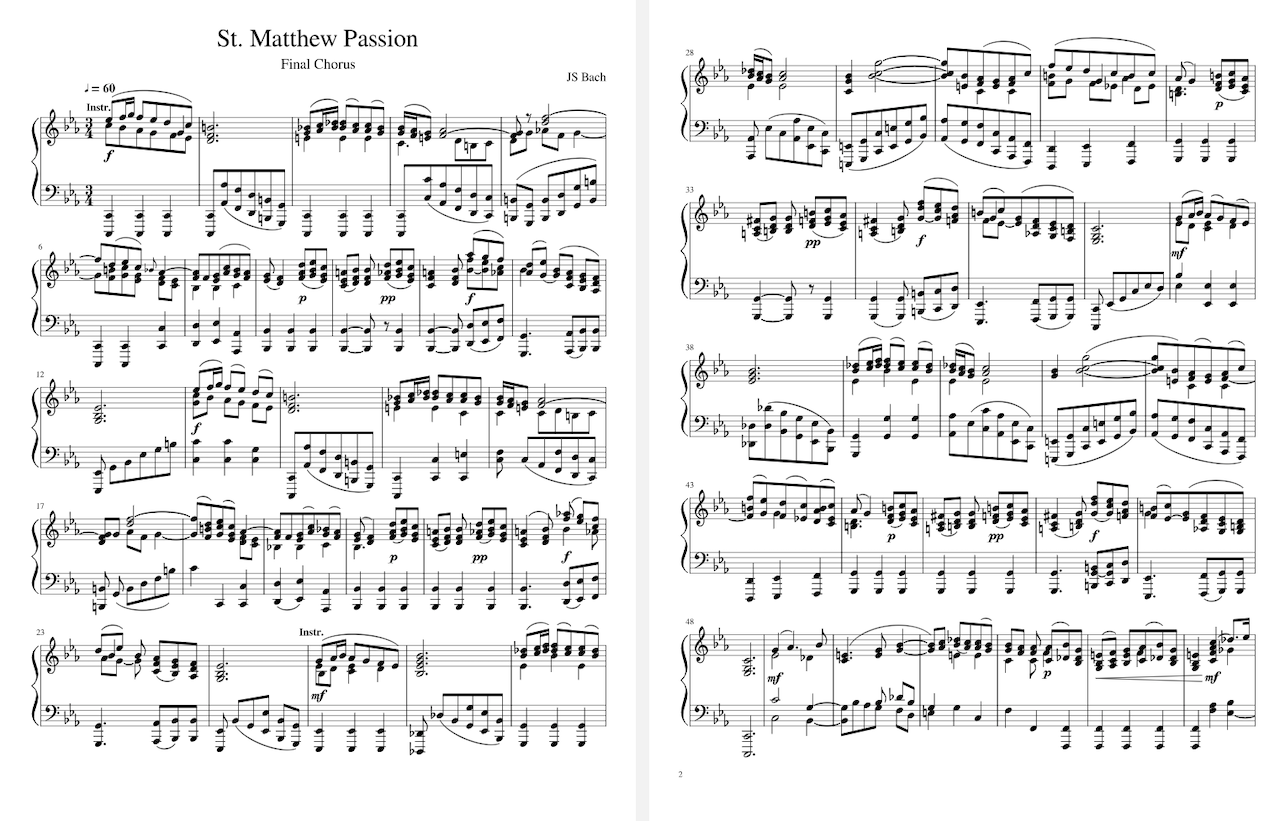 ---
The Passion of the Christ, the final hours of Jesus' life, has inspired countless musical works, from Gregorian chants to contemporary compositions. The narrative's profound themes of suffering, sacrifice, and redemption have found expression in a wide range of musical styles, each offering a unique perspective on this pivotal event in Christian history.
Early Christian Music and the Passion
The earliest forms of Christian music, such as Gregorian chants, provided a simple and solemn backdrop for the recitation of the Passion narrative. These chants, often characterized by their use of monophonic melodies and modal harmonies, conveyed the emotional intensity of Jesus' suffering while maintaining a sense of reverence and awe.
Medieval and Renaissance Music
Medieval and Renaissance composers continued to explore the Passion in their music, often employing more complex harmonies and polyphonic textures. Composers such as Tomás Luis de Victoria and Josquin des Prez created motets and passion settings that combined intricate vocal lines with expressive progressions, reflecting the theological depth and emotional resonance of the Passion narrative.
Baroque Music and the Passion
The Baroque era witnessed a flourishing of Passion music, with composers such as Johann Sebastian Bach, Heinrich Schütz, and George Frideric Handel creating monumental works that continue to be performed today. Bach's "St. Matthew Passion" and "St. John Passion" are considered masterpieces of the genre, combining profound theological insights with exquisite musical expression. Schütz's "Seven Last Words of Christ" and Handel's "Messiah" offer contrasting perspectives on the Passion, exploring the themes of suffering, sacrifice, and redemption through a variety of musical styles.
Modern and Contemporary Music
Modern and contemporary composers have continued to engage with the Passion, often using more experimental and innovative approaches to the music. Composers such as Arvo Pärt, Krzysztof Penderecki, and John Tavener have created works that reflect the complexities of contemporary faith and the search for meaning in modern society.
The Passion's Musical Impact and Significance
The Passion of the Christ has had a profound impact on the development of Western music. Its themes of suffering, sacrifice, and redemption have provided a rich source of inspiration for composers, leading to the creation of a vast and diverse body of musical works. The Passion's enduring musical legacy lies in its ability to evoke a range of emotions, challenge assumptions, and invite contemplation of fundamental questions about human existence and the meaning of life.

The Passion of the Christ, through its musical expressions, has found a powerful and enduring voice. From the simple chants of early Christianity to the complex compositions of the present day, music has served as a vehicle for exploring the Passion's themes of suffering, sacrifice, and redemption. The diverse range of musical styles and approaches reflects the Passion's ability to transcend cultural and historical boundaries, speaking to the human condition and the search for meaning through art and faith.