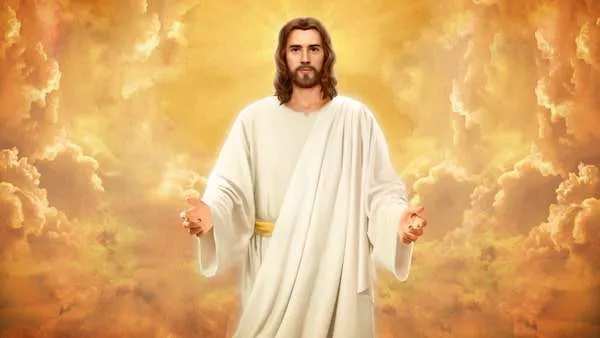 ---
The Passion of the Christ, the final hours of Jesus' life, holds immense psychological significance. It is a narrative of extreme emotional distress, physical suffering, and ultimate sacrifice, offering insights into the human capacity for endurance, resilience, and empathy.
The Psychological Impact of Suffering
Jesus' experience of suffering, from his arrest and torture to his crucifixion, is a profound exploration of human pain and resilience. The physical torment he endured would have been excruciating, but it is also the psychological anguish that makes his story so compelling. Jesus' fear, loneliness, and despair reflect the depths of human suffering and the challenges of maintaining hope in the face of overwhelming adversity.
The Psychological Significance of Sacrifice
Jesus' willingness to sacrifice himself for the sake of humanity is a testament to the power of love and compassion. His act of ultimate selflessness demonstrates the capacity for individuals to transcend personal suffering and act for the greater good. This psychological dimension of the Passion offers a powerful model of human potential and the ethical implications of our choices.
The Role of Emotional Distress in Transformation
The Passion is not merely a story of suffering and sacrifice; it is also a narrative of transformation. Jesus' emotional distress, while deeply painful, serves as a catalyst for personal and spiritual growth. His willingness to confront his fears, face his mortality, and embrace his ultimate purpose demonstrates the transformative power of adversity and the ability to find meaning and purpose in the face of suffering.
The Psychological Implications of Faith
The Passion of the Christ is deeply rooted in the concept of faith. Jesus' unwavering belief in his mission, even in the face of overwhelming doubt and despair, offers a powerful example of the psychological strength that faith can provide. Faith, in this context, is not merely a passive belief system but an active force that enables individuals to endure hardship and pursue their ideals with unwavering conviction.
Contemporary Psychological Perspectives on the Passion
Contemporary psychological perspectives on the Passion of the Christ explore the emotional, cognitive, and behavioral aspects of Jesus' experiences. These perspectives draw on concepts from various fields of psychology, such as trauma theory, resilience psychology, and existential psychology, to provide deeper insights into the psychological underpinnings of the Passion narrative.

The Passion of the Christ, through its portrayal of extreme suffering, sacrifice, and transformation, offers a rich and complex psychological landscape. It is a story of human resilience, the power of love, and the transformative potential of adversity. Through various psychological perspectives, we can gain a deeper understanding of the emotional, cognitive, and behavioral dimensions of Jesus' experiences, offering insights into the human condition and the capacity for transcendence in the face of suffering.