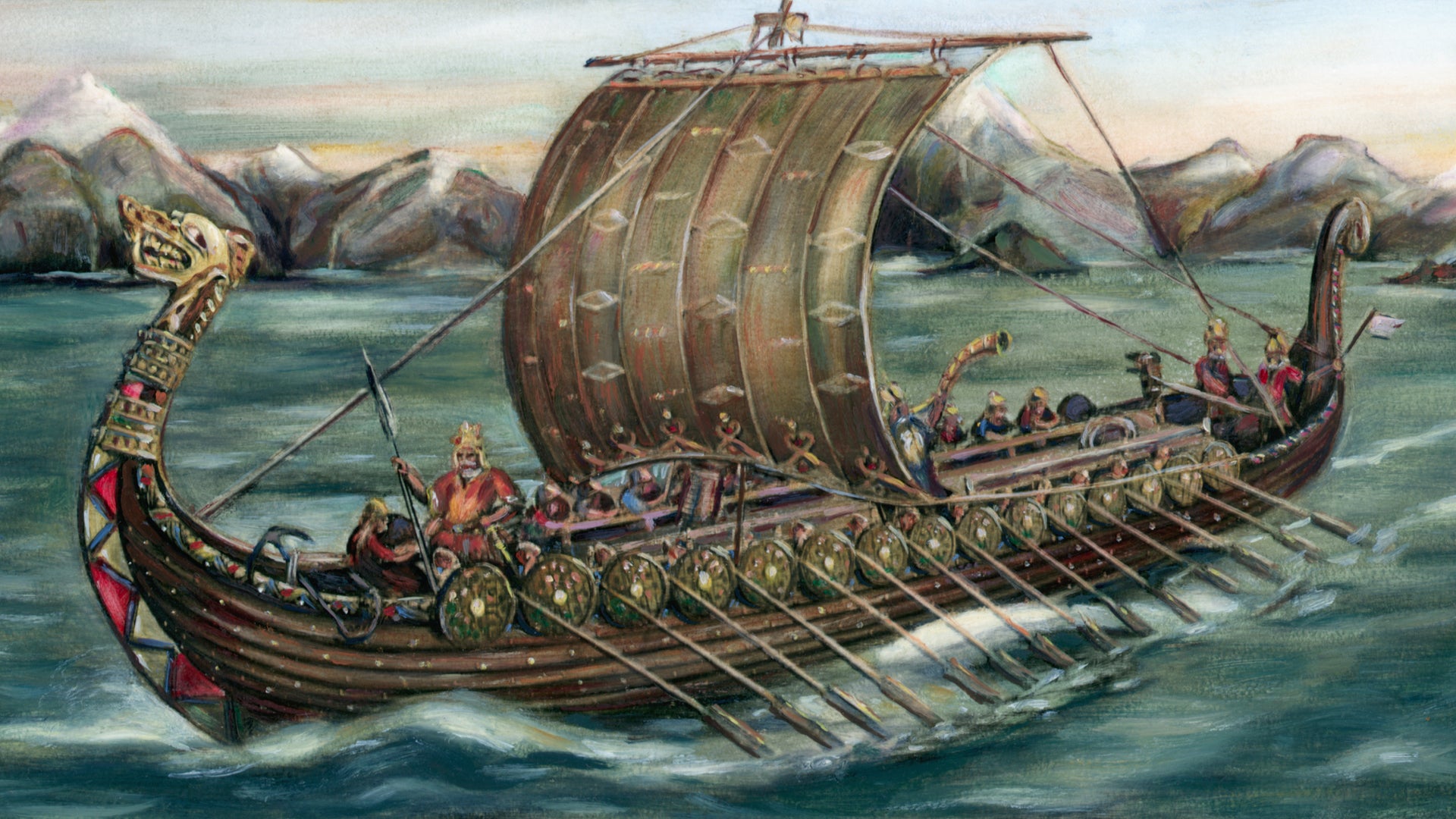 ---
Enter the realm of fearless warriors, intrepid explorers, and legendary seafarers as we delve into the enthralling era known as the Viking Age. In this historical post, we embark on a riveting journey through time to uncover the captivating tales of the Vikings, who left an indelible mark on the pages of history. From their daring raids on distant shores to their remarkable navigational skills and rich cultural heritage, join us as we explore the awe-inspiring world of the Vikings.
The Viking Warriors: Discover the fearsome reputation of Viking warriors, renowned for their unmatched combat skills and ferocity in battle. Explore the reasons behind their raids on coastal villages and monasteries, and learn about their unique military tactics and weapons. Uncover the truth behind the legends of berserkers and shieldmaidens, who embodied the Viking warrior spirit.
Viking Longships: Embark on a voyage of discovery as we delve into the mastery of Viking shipbuilding. Uncover the secrets behind the construction of their iconic longships, sleek vessels that allowed them to navigate treacherous waters and explore distant lands. Marvel at their navigational prowess, which enabled them to traverse vast distances and establish trade routes across Europe and beyond.
Exploration and Settlement: Follow in the footsteps of Viking explorers as they set sail to uncharted territories. Learn about their expeditions to places such as Iceland, Greenland, and even North America, long before the age of Columbus. Discover the enduring legacy of their settlements and the cultural exchange that occurred between the Vikings and the indigenous peoples they encountered.
Norse Mythology and Religion: Delve into the realm of Norse mythology and the spiritual beliefs that shaped Viking culture. Encounter powerful gods such as Odin, Thor, and Freya, and explore the rich tapestry of mythical tales and epic sagas that were passed down through generations. Gain insights into the rituals, burial practices, and religious customs that were central to the Viking way of life.
Trade and Commerce: Uncover the economic prowess of the Vikings as we delve into their thriving trade networks. Explore the bustling marketplaces where goods such as furs, amber, and precious metals exchanged hands. Learn about their interactions with other cultures and the impact of their commercial activities on the development of medieval Europe.
As we conclude our journey through the Viking Age, we are left in awe of the indomitable spirit and remarkable achievements of these Norse seafarers. The Vikings' legacy extends far beyond their reputation as raiders, as they were also skilled traders, explorers, and settlers. Their cultural influence, navigational prowess, and rich mythology continue to captivate and inspire us today. Join us in celebrating the legends of the North and uncovering the enduring legacy of the Vikings, who left an indelible mark on history with their daring exploits and insatiable thirst for adventure.